The NHS Long Term Plan set the formidable aim of reducing face-to-face outpatient appointments in England by a third over the next 5 years by making better use of technology and virtual consultations. This makes sense given that patients and staff have long recognised the need to cut down on unnecessary appointments and give patients greater flexibility and control over how they receive care.
But even when policymakers know the changes needed to improve health care, it can be hard to know how best to support those on the front line to make change happen. What precise combination of rule changes, new structures, support programmes, carrots and sticks will help the NHS get from A to B?
NHS England and NHS Improvement are currently faced with exactly this question as they work to develop the Outpatients Transformation Programme recently announced in the Long Term Plan implementation framework. If this programme is to deliver, it must clearly address the issues faced by those directly responsible for implementing reforms to outpatient care.
One source of insight that can help policymakers comes in the shape of the community. Is an initiative jointly funded by NHS Improvement and the Health Foundation, helping thousands of people with improvement expertise across the UK to learn, share and collaborate. This network is also a vast source of people with knowledge and experience of what it really takes to improve and transform care on the front line – including ideas for improving outpatient care that will be tested in this year's Exchange participatory funding programme. The Health Foundation is currently working with the Community to help capture this insight and share it to inform policy and practice.
We recently surveyed Q members from across the UK (87% of whom were from England) to ask what their biggest priorities are for improving outpatient care services, and what it would take to make virtual consultations a reality. While transforming outpatients care is an explicit pledge in the NHS Long Term Plan for England, it is also a key focus for the whole of the UK. We received 427 responses, with over half of respondents (52%) having direct experience of improving outpatient care, and other respondents bringing different lenses to the problem such as data analytics, academia, and patient experience. Here's what they said, and what it might mean for implementing the NHS Long Term Plan.
Priorities for improving outpatient care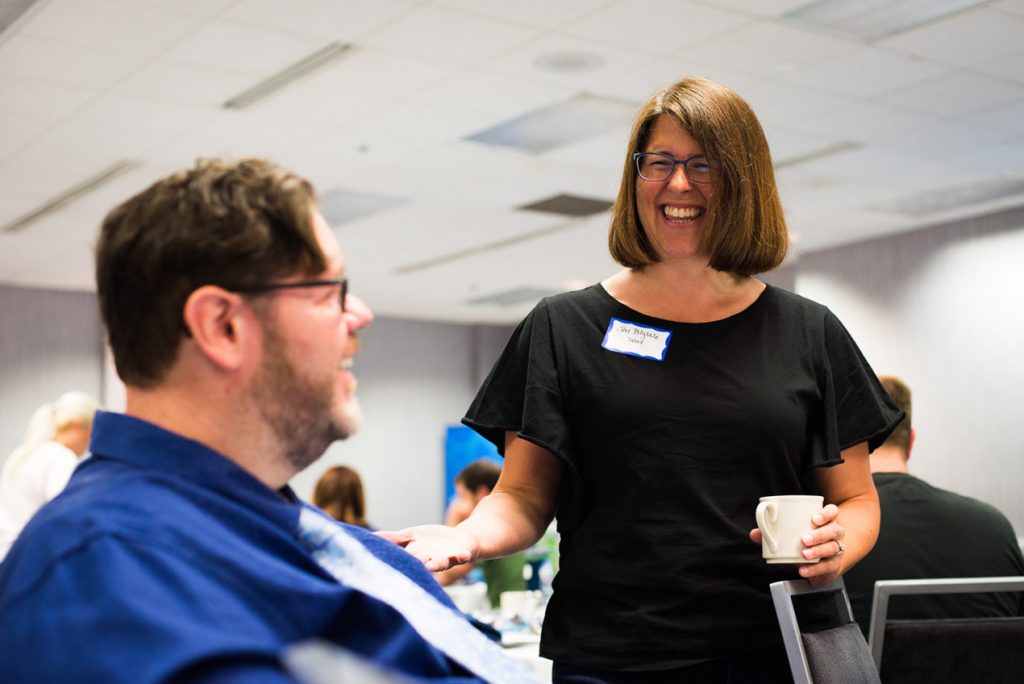 The survey results confirm that members think that reforming outpatient care is a key system priority: 89% of respondents rated it as 'extremely important' or 'very important'. Encouragingly, 64% of respondents expressed 'a great deal of confidence' or 'moderate confidence' that the scale of improvement needed in outpatient care in their area will be achieved over the next decade. This is despite just over half of respondents (51%) feeling that there had been little or no progress made to improve outpatient care in the previous decade.
In terms of the greatest opportunities for improving outpatient care, members' views largely align with the vision set out in the NHS Long Term Plan. 59% of respondents selected improving referral and triage to reduce unnecessary appointments as the greatest opportunity for improving outpatient care, and 50% selected using online or mobile technology to improve patient access and reduce demand for in-person consultations.
Q members' top five choices for the greatest opportunities to improve outpatient care
59%: improving referral and triage processes so patients are seen by the right person at the right time and unnecessary appointments are avoided
50%: using online/mobile technology to improve patient access and reduce demand for face-to-face consultations
40%: improving support for self-management
31%: shifting clinics out of hospital and into primary care/community settings
29%: improving the way patients are stratified by risk to help prioritise patients with greatest need and ensure unnecessary follow-up appointments are avoided
Barriers and enablers for delivering virtual outpatient consultations
When asked what is needed to make virtual consultations a reality, one of the key barriers highlighted by members was getting buy-in from NHS staff for this agenda. This was the second most highly ranked barrier to change overall and, importantly, it was the most highly ranked barrier among those with previous involvement of outpatient reform, cited by 63% of this group. This suggests it is essential that policymakers think about how these changes can be rolled out in a way that will command the support of those needed to deliver them and will help local system leaders to make the case for new care models.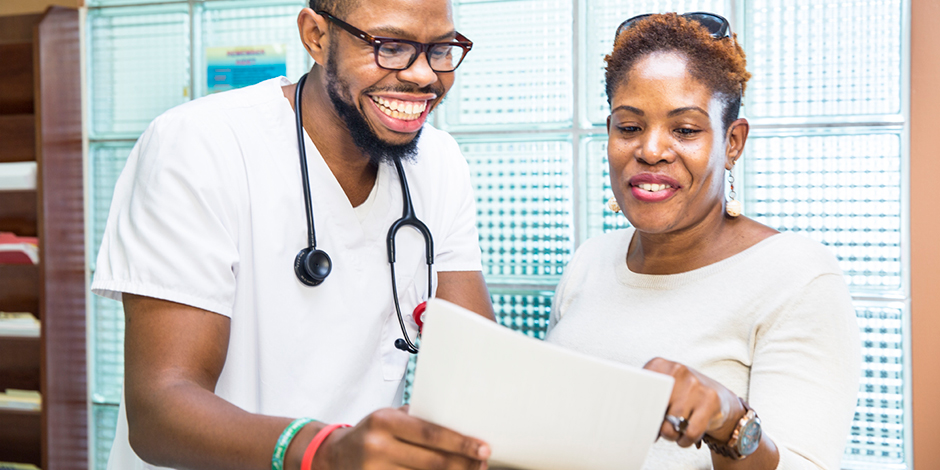 One potentially worrying finding from our survey is that, even with broad support for shifting more care virtually, basic infrastructure is still an issue. Access to reliable technology was cited by nearly two thirds of members as a barrier to delivering virtual consultations (the most highly ranked barrier to change amongst all members). This may not be surprising, given that capital spending in the NHS currently lags behind comparable countries, with only a very small proportion of overall spending being on IT. If front-line teams are to meet the vision for a digitally-enhanced service in the next 5 years, investing in capital and infrastructure is imperative.